Our strength lies in the great variety of products we offer, able to meet the requirements of all manufacturing businesses.
Barbieri Company was born in Verona city, North Italy in 1975 developing its activities mainly in the field of conveyor belts. Those were years when the innovation process was very dynamic, fast and right away the company
was able to propose optimal solutions and to compete with reality at the time much stronger, more structured and organized. In a few years Barbieri company earns prestige and national dimension.

Today, after 40 years of experience and thanks to the recent reorganization of both operational and commercial offices in cities Verona and Vicenza, the Barbieri company has acquired more prestige on the international market by responding fully to the demands and needs of its customers both technologically both commercial and especially welfare.
A notable result of evolution, of which Barbieri Company is proud and which places it among the leading companies on the world market for rubber conveyor belts.
Barbieri has been following the same vision that has always been our key feature for more than 40 years, continuing
to believe in people and in relationships, with special focus on future challenges without losing sight of the past.
BARBIERI Company after 40 years of experience, it produces and offers rubber conveyor belts and rubber articles marked to guarantee the quality and the type of product in response to the constant and growing technological evolution of the Italian market and abroad.

It has a large stock of the full range of processed products that ensures the management and the quick delivery of orders of its customers with a fair value for quality-price.
The two factories – Verona and Vicenza, North Italy – together represent a single large complex with a strategic position in the
area for both the national and international market. Both locations have plant and advanced equipment for the processing and transformation of rubber which, together with specialized personnel, provide an innovative product and reliable for every type of industrial plant.
The key to our success is the speed of our answers and expertise of our assistance service.
On-site customer assistance is one of the essential business features of Barbieri.

Our teams of specialized technicians are able, thanks to years of experience, to perform installation, maintenance and jointing of rubber conveyor belts using leading-edge equipment. They are always ready and available for on-site plant inspections to ensure that our customers receive the best possible advice and service. Barbieri also has its own fleet of vehicles for urgent delivery of conveyor belts and articles.
We are proud of what we do. We want our customers to always be satisfied when they use our products.
Barbieri, thanks to constant and careful quality controls over all production phases, has received UNI EN ISO 9001:2015certification,
an important achievement that testifies to ongoing improvement and steady evolution towards the very best, aimed at customer
satisfaction. Continuous improving is the force behind Barbieri's endeavor to constantly define and refine its integrated quality and safety policy. Barbieri, thanks to the dedication of its staff, unceasingly continues on its path towards ever higher quality standards.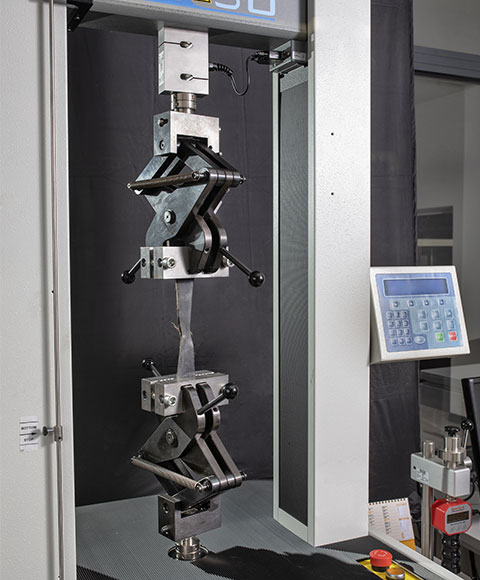 Barbieri has always been attentive to product quality. Tests and trials are performed constantly to guarantee the technical characteristics of our conveyor belts.
Our test lab constantly carries out specific tests to make sure that our products comply with the reference standards. The leading-edge test instruments and our specialized technicians ensure ongoing monitoring of materials during each phase of the production process, for the purpose of an utmost quality for our
customers.